Vinyl Decals Provide Renter-Friendly Interior Design
If you've rented for any amount of time, you are probably pretty tired of beige or white walls. And, you have likely signed a rental agreement that restricts you from putting nails in the wall, let alone painting them. However, just because you are renting doesn't mean you have to sacrifice style. Vinyl decals are an excellent temporary design solution. You can add personality to your rental with vinyl decals while not having to worry about jeopardizing your security deposit.
Decorating Ideas
The ways you can use decals in your home are ultimately endless. But, here are a few of our favorites that you might not have considered.
Backsplash Tile Decals
The kitchen is typically the most generic, bland, devoid of personality room of a rental. They can be the most challenging to decorate and make your own. But, the kitchen backsplash gives you lots of room for creativity and style. You can revitalize standard backsplash tiles with removable decals. The result will look like a custom painted backsplash. You can add any variety of colors, shapes and patterns to achieve an incredible look that matches your style.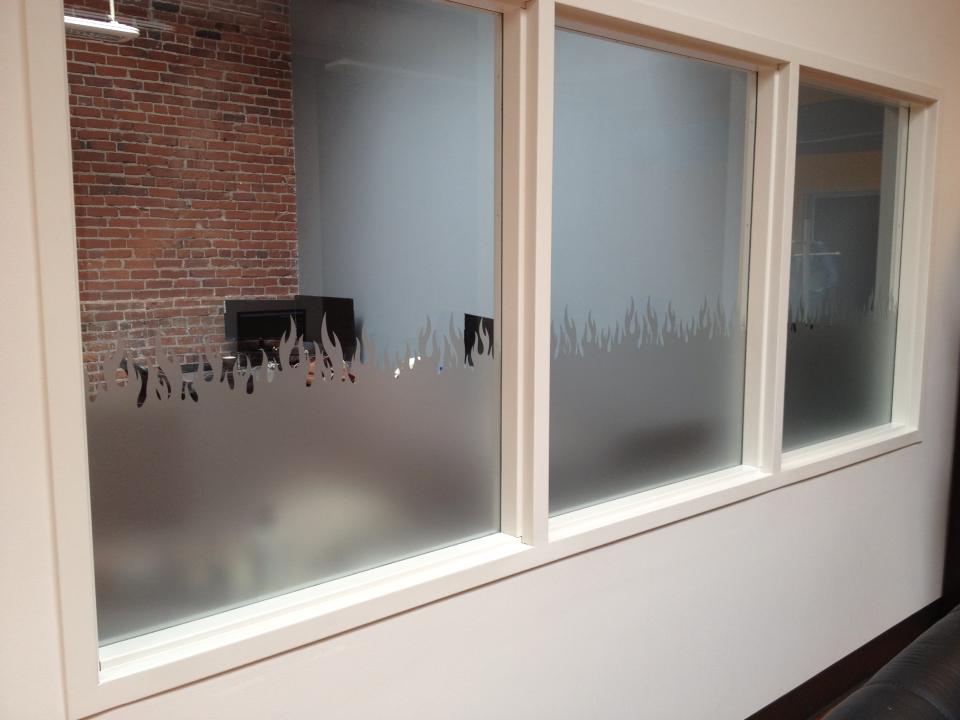 Window Decals
Can people easily see in your apartment or rental house? Protect your privacy and control light by applying frosted vinyl to your windows. You can choose to cover the entire window or just a portion.
Door Decals
Give visitors a warm welcome by adding a simple "hello" to your front door.
Keep in mind that your front door isn't the only door you have available to decorate. You can add a little fun to your bathroom shower and simply say what everyone is already thinking.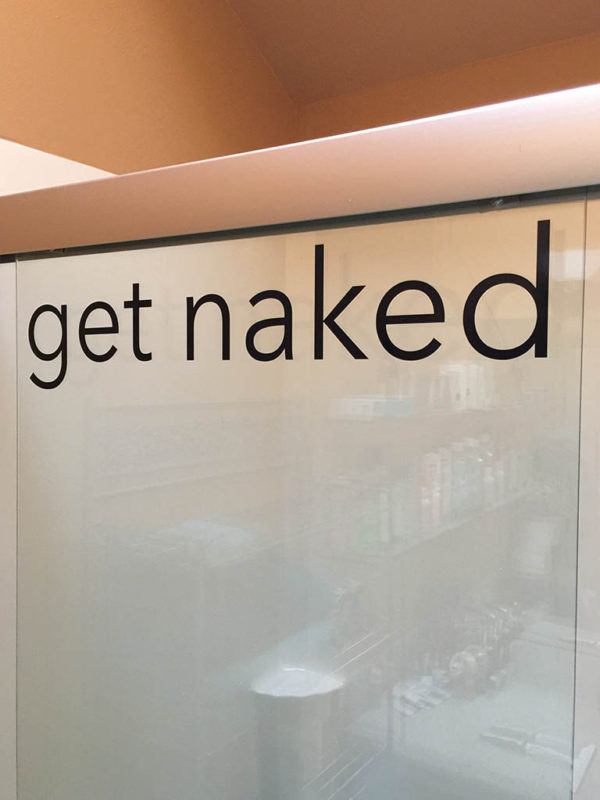 Kitchen Decals
I have lived in the same house for two years and I still open no less than three drawers before finding the flatware drawer – every night. My husband shakes his head while laughing at me every time! You might not be as forgetful as I am but if you entertain often your guests might appreciate a bit of a kitchen map to find their way around. You can easily guide your desks with these subtle and stylish kitchen cabinet decals.
Speaking of needing reminders, chalkboard vinyl is one of my favorite kitchen additions. Not only can you revitalize dark wood cabinets or add a nice look to white or solid colored cabinets, you can also provide an excellent space for communication. You can use chalkboard vinyl for everything from menu planning, to shopping lists, to schedules.
Decal Installation & Removal Tips
Always Apply to a Clean Wall
Be sure to wipe down and completely dry your wall or window before applying a decal. Otherwise, you could end up with pet hair in your decal, dirt, or worse yet, your decal not adhering well to the surface.
Newly Painted Walls
If you are going to apply interior decals, wait two weeks before applying. Paint needs to off gas for a couple weeks. Matte paint is better than glossy paint. The higher the texture, the more difficult it will be to apply.
Temperature Matters
Also keep in mind temperature changes. Apply in a nice room to warm temperature. As an example, we've known someone to apply a decal, then leave on vacation the next day and turn off the heat, this can result in the decal not adhering well enough.
How to Remove Wall Decals
We can't tell you how to apply decals without also telling you how to remove them. First, do not rush the process. Work carefully and methodically. For vinyl adhesives a hairdryer can help when you direct the heat towards the edge of the decal. Once the adhesive is warm to the touch, gently lift the decal starting at the edge. As you pull the decal away from the wall, begin heating the next section. Repeat the process until removal is complete. Removing decals can be a bit easier when you hold the vinyl next to the surface rather than pulling from a 90 degree angle. This will minimize the amount of breakage and make the job easier and faster.
Do keep in mind that while decals from Vinyl Motion are removable, we can't guarantee that every decal you encounter (from other suppliers) will be removable, nor can we control the type or quality of surface it's applied to. The type of vinyl used varies and some are far more permanent than others. So, if you are having a really difficult time removing a decal, this could be why. Be patient and if any of the wall comes up with the decal, you can touch up the paint by getting some paint color matched at a local home improvement store.